Some businesses may require two people to confirm certain actions like big transactions may require a supervisor's approval. Another scenario - certain actions require entering the second password. This additional password can be changed daily and distributed among employees in the morning along with the secret handshake. Btw, the whole application doesn't need to be password-protected, you can add the password to a certain action.
In this article, we will show how to implement this additional password security feature. We will cover two scenarios here:
1. Password-protecting custom button
2. Password-protecting editing the field in inline mode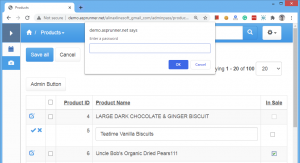 Continue Reading

"Password-protecting additional admin actions"