PHPRunner and ASPRunner.NET v10.6 are here!
If you purchased PHPRunner or ASPRunner.NET less than one year ago you can logon to the control panel and download the registered version of the software there. Please note that this is still a beta version and not suitable for the production environment.
What's new in this version
1. New security providers in version 10.6
New security providers: Azure AD, OKTA, SAML, OpenID. An option to combine multiple security providers i.e. you can use Active Directory together with database-based security.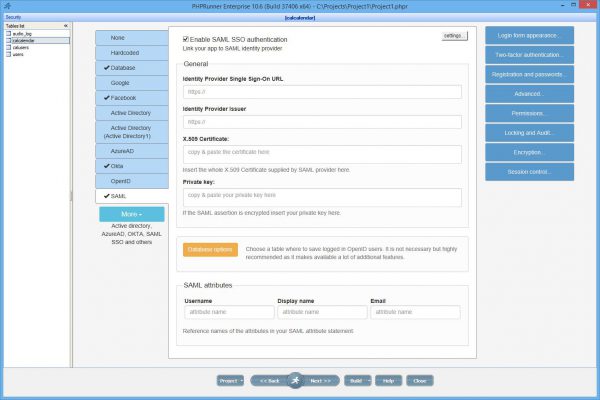 Continue Reading

"Version 10.6"