Version 10.5 of PHPRunner, ASPRunner.NET is here (ASPRunnerPro 10.5 will be available soon).
Please note this is a beta version and is not ready to be used in production yet. If you purchased PHPRunner, ASPRunner.NET or ASPRunnerPro less than one year ago you can download the registered version in your control panel. If you purchased more than one year ago you can also see upgrade links in the control panel.
If you are not eligible to get version 10.5 as a free upgrade here are trial version download links for you.
ASPRunner.NET 10.5 trial version
What's new in this version
1. Reports editing in Page Designer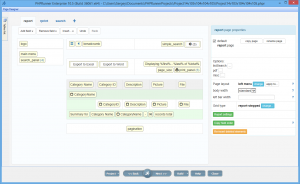 Continue Reading

"Version 10.5"