The beta version PHPRunner and ASPRunner.NET 10.6 is here!
Download links:
PHPRunner 10.6 beta
ASPRunner.NET 10.6 beta
What's new in this version
1. New security providers in version 10.6
New security providers: Azure AD, OKTA, SAML, OpenID. An option to combine multiple security providers i.e. you can use Active Directory together with database-based security.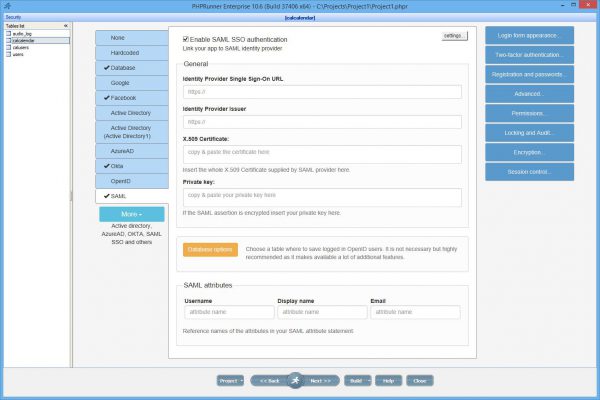 Continue Reading

"Version 10.6"