We expect a beta version of PHPRunner, ASPRunner.NET, ASPRunnerPro 10.3 in the second half of September. You can also expect one more update (v10.4) to be released before the end of the year. Here are new features that will appear in this update.
1. Separate permissions for additional pages
It will apply to both Static and Dynamic permissions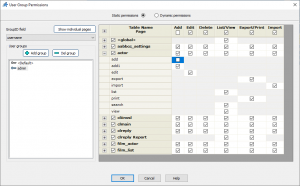 Continue Reading

"What to expect in version 10.3"