It is about time we talk about version 10 of PHPRunner, ASPRunner.NET and ASPRunnerPro. We expect beta version to be available in November and stable version will be released before the end of the year.
Make sure that your software maintenance is current. Otherwise you will have to purchase version 10 at the full price.
The most interesting new feature in this update is Page Designer which will complement and eventually will replace the Visual Editor. This is quite a big change and before we talk about new functionality I need to explain why this change was required.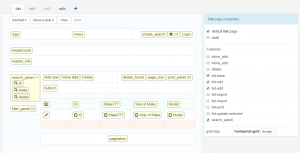 Continue Reading

"Version 10. Page designer"