PHPRunner 8.0/ASPRunnerPro 9.0/ASPRunner.NET 8.0 are here. Purchase info and download links.
Click any image to see the full size screenshot.
Major new features
Dashboards
Multiple database connections (part of Enterprise Edition)
Import page with columns mapping
New Printer page/PDF options (portrait/landscape, fit to page, scale)
Dashboards
Dashboards allow you to display multiple related or unrelated objects on the same page like grids, single record views, master and details together, charts, reports, search pages etc. Here are a couple of examples.
Orders table, along with details (Order Details and Customers) and single Orders table record view.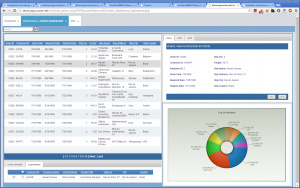 Fun functionality to watch:
click any Orders table line to see Order Details and single record being changed
use single record view Next/Prev buttons to loop through records. Orders and Order Details grids will be refreshed automatically
edit any Order in single record view to see Orders grid updated
Multiple details table within the same view
Multiple pages within the same single record view (Add/Edit/View)
Several tables and charts that are not related to each other.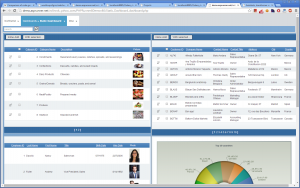 Dashboard with search
Search chart and data grid at the same time.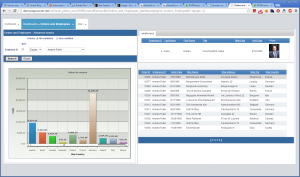 Multiple database connections
This feature will be the part of Enterprise Edition. You can add multiple datasources to your project. Doesn't have to be the same database type, you can mix MS Access, SQL Server and MySQL in single PHPRunner project.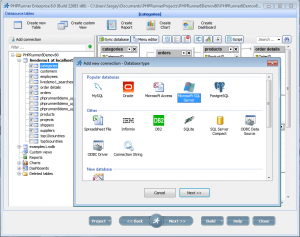 You can have master table in MySQL and details table in MS Access. The same applies to lookup tables, they do not have to belong to the same database.
Import page
Two major improvements here are columns mapping and an option to copy/paste import data instead of uploading the file. The later can be extremely on mobile devices.
Copy a few lines of data from Excel. Do not have to include column headers.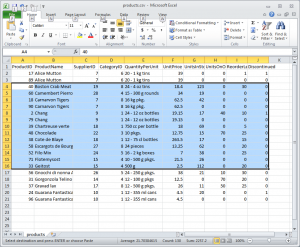 Paste it to the import page.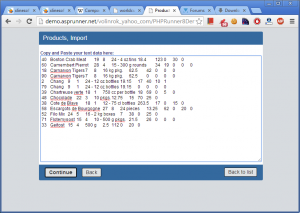 Map columns and import.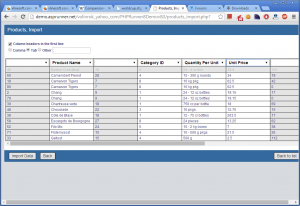 Live demo Make sure to export some data first.
New Printer page/PDF options
Choose between portrait and landscape orientation, fine tune PDF export by setting the scale.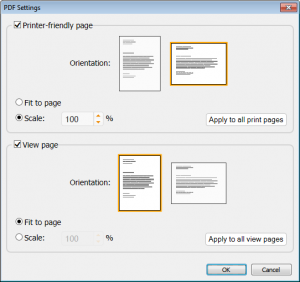 Minor new features
Mostly related to PHPRunner UI.
Improved start page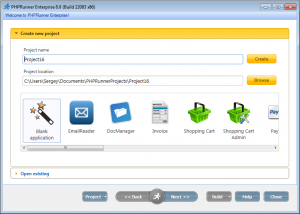 Tables/pages filtering on all screens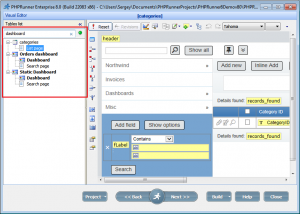 Proper handling of tables that were renamed in the database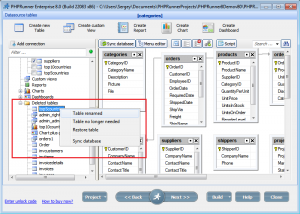 Improved table selection dialog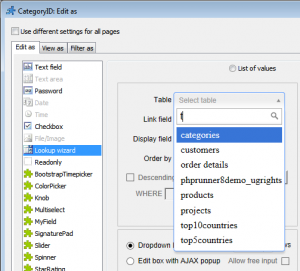 Copy field settings from another field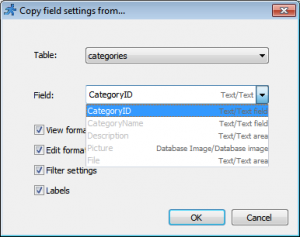 Coral style/color scheme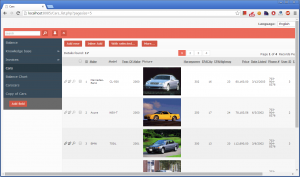 3-column and 4-column layouts for Add/Edit/View pages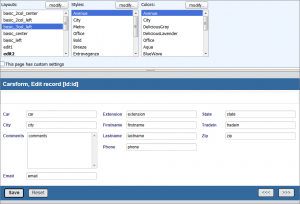 As usually, your feedback is very welcome!