If you purchased or upgraded PHPRunner, ASPRunner.NET or ASPRunnerPro recently you may have noticed that we are using a new checkout solution based on Invoice template. In this article we will show you steps required to add this kind of functionality to your project.
To see how it works live proceed to PHPRunner purchase page, select Edition, enter your email address, add more options on the next screen and click Continue.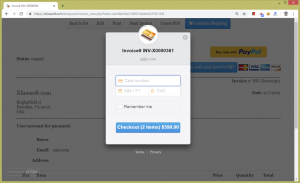 Continue Reading

"Using Invoice template as a checkout solution"