PHPRunner 9.0, ASPRunnerPro 9.5, ASPRunner.NET 9.0 released (July 22nd, 2016).
'Buy now' pages
Upgrade pages
Important: if you purchased PHPRunner, ASPRunnerPro or ASPRunner.NET before July 1st 2015 you have till September 1st, 2016 to use discounted upgrade option. After September 1st, 2016 you will have to purchase software at the full price. Do not miss your chance to upgrade for less.
Bootstrap templates and themes
New version comes with 15 Bootstrap themes and you can add your own. Where to find best Bootstrap themes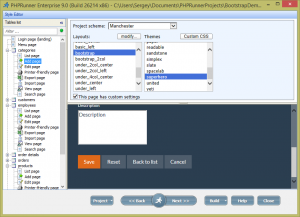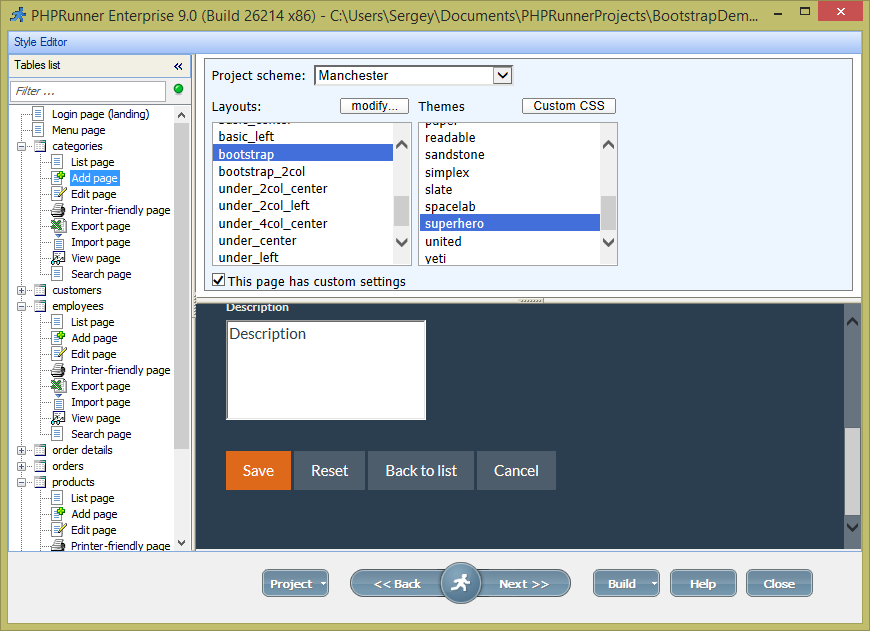 New start page
This is a menu page upgrade. Once finished it will look like this one, you will be able to choose a several most important menu items and display them on start page along with short description.
Once finished it will look like this.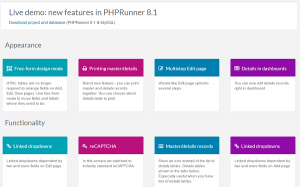 Breadcrumbs menu
Right now it only appears on List pages. Will be added to Add/View/Edit pages as well.
Master table info on Add/Edit/View of details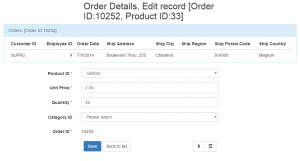 Master-details visual improvements
We added an option to display number of details in nice rounded colored badges.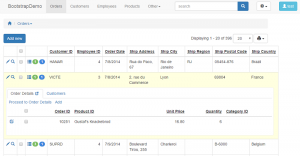 More options to customize master table Add/Edit/View pages
When you need to Add or Edit master and details together you can just drag-n-drop details tables where they need to appear.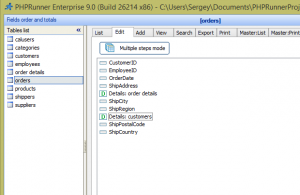 And this is how it looks in generated application.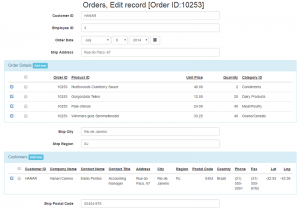 Desktop version of the application
This feature will be available in PHPRunner only and desktop apps will run on Windows only. We'll see if this can be extended to other platforms.
PHP 7 support
This is, apparently, PHPRunner only.
AES encryption option
Part of Enterprise Edition
AnyChart 7 support
We upgraded to AnyChart v7 for charting purposes. Better look, better performance, native HTML 5 charts.