We plan to release a beta version of new PHPRunner and ASPRunnerPro in August-September 2012. Here are some of new features you can expect in this update.
New file/image upload control
select and upload multiple files at once. You only need one database field to store all file names.
customizable list of allowed file extensions
max number of files
file size restriction (for each file individually and total upload size)
customizable path to upload folder. May contain PHP variables. No need to write events code if you want to save each user' files to separate folder. Sample upload path: $_SESSION["ProjectID"]."/".$_SESSION["UserID"]
Drag-n-drop upload – drag files from your desktop right to web page
Upload settings: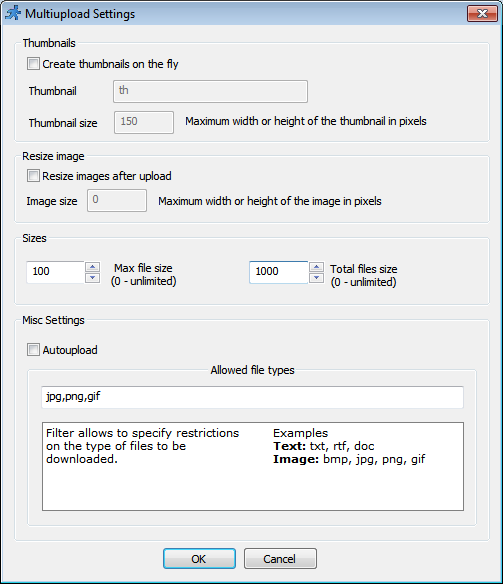 Upload control in generated application: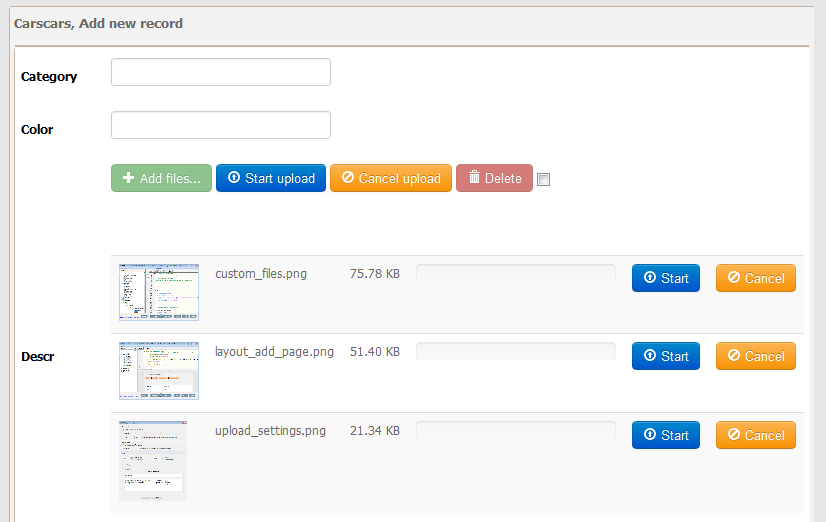 Layout editor
Now you can change the layout of any page right in Style Editor. Comes with live preview.
On this screenshot you can see buttons section copy/pasted to the top of the page.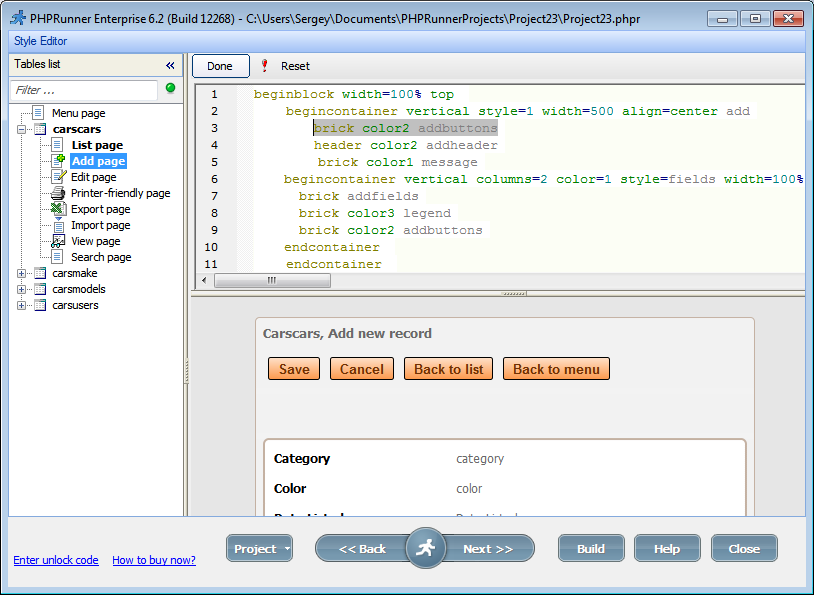 Improved fields and columns resizing in Visual Editor
Now you can set width and height of any field on Add/Edit pages simply dragging it's edge. There are some enhancements related to list/print page columns resizing as well.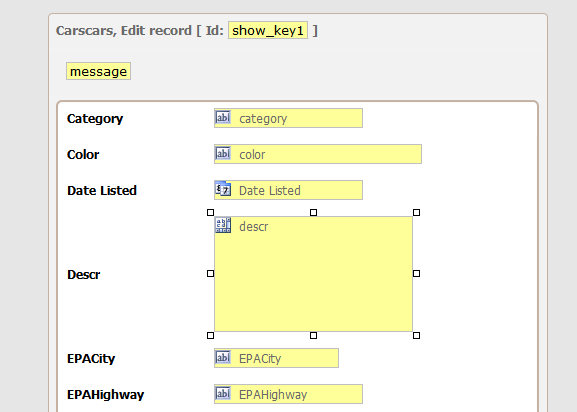 Adding custom pages to your application
Add a brand new page to your application or import existing one. You can import the whole folder with HTML, images, CSS files and edit/preview them in Visual Editor.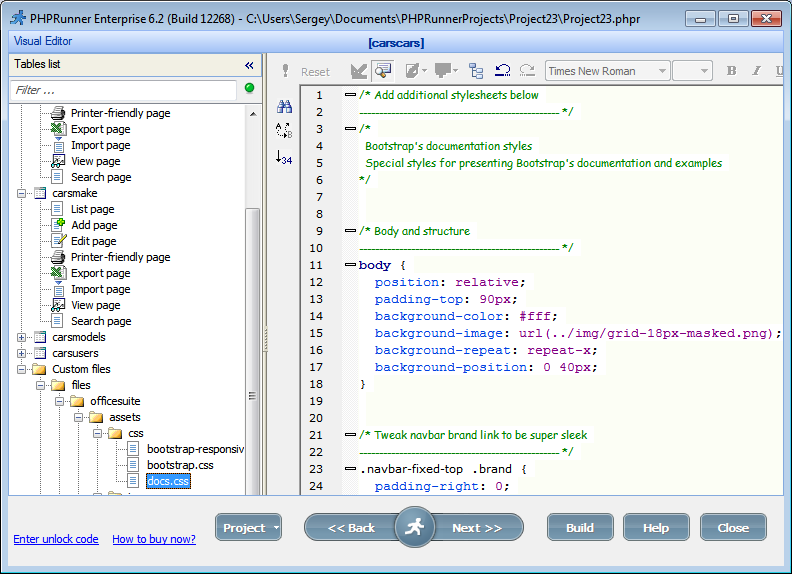 Editing of mobile pages in Visual Editor
The current version of ASPRunnerPro and PHPRunner don't allow you to customize mobile pages appearance. Now you can do this for any chosen page i.e. add a button or change the page layout.
Minor features
Multilanguage support in Web report/chart builder
Edit contol plugins. This a pretty cool feature in fact. Someone can develop a new Edit control and add it to PHPRunner without need to wait while we added this as a new feature. For example, you need to develop a control to enter credit card expiration year/month storing it as a single value in the database. Or you need develop Google Maps based control that allows users browse the map and pick a pair or latitude/longitude coordinates. That's where Edit control plugins come handy. Once people start creating useful edit controls we'll setup an exchange area where people can sell controls or offer them free of charge to community.
YUI library updated to version 3. Better load speed, more errors fixed.
Convenient data filtering via URL parameters. Sample search URL: carsmodels_list.php?q=(make~equals~Volvo)(<model~?ontains~70). This sort of parameters can be added to any List, Print, Report or Chart pages.
New events (IsRecordEditable). Implement custom rules to define when and who each record can be edited.
option to attach files from built-in PHPRunner/ASPRunnerPro email functions