PHPRunner 8.1 beta is here. Download it now!
This beta is for PHPRunner only. When release time comes (in a few weeks) will make all PHPRunner, ASPRunnerPro and ASPRunner.NET available at the same time. Despite the fact this is only a beta version you can purchase it already.
PHPRunner 8.1 new purchase
PHPRunner 8.1 Enterprise - $799
PHPRunner 8.1 upgrade
Upgrade from PHPRunner Standard 6.x, 7.x, 8.x - $99
Upgrade from PHPRunner Enterprise 6.x, 7.x, 8.x - $200
Upgrade from Standard to Enterprise Edition 8.1 - $399
Note: PHPRunner upgrade doesn't come with support. Support needs to be renewed separately here.
Mobile template v2
Upgrade from previous version of Mobile template $25
Here is the list of new features in this update.
Free-form design mode
You are no longer required to use HTML tables to arranger fields on Add/Edit/View forms. Turn on free-form mode and drag-n-drop fields and labels where they need to be. This mode is available on Add/Edit/View pages and also on List page in vertical mode.
This is an example of List page edited in free form mode.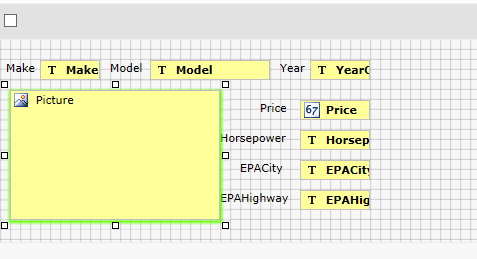 Continue reading PHPRunner 8.1 beta »