We are working on the next version of all our code generation products. We plan to release all three products at the same time and expect all of them to carry the same set of functionality.
Download PHPRunner 7.1 preview
Starting with this update we will offer both 32-bit and 64-bit versions of our software. 64-bit version will solve out of memory issue that may occur while working with  large projects having hundreds of tables and thousands of fields.
Major new features
1. Charts and reports drilldowns. Now you can use charts and reports as both master and details tables.
We are working on the way how charts look in both master and details mode so bear with us.
2. Different set of columns on different devices. This feature helps you customize your list pages hiding certain columns on devices with smaller screens.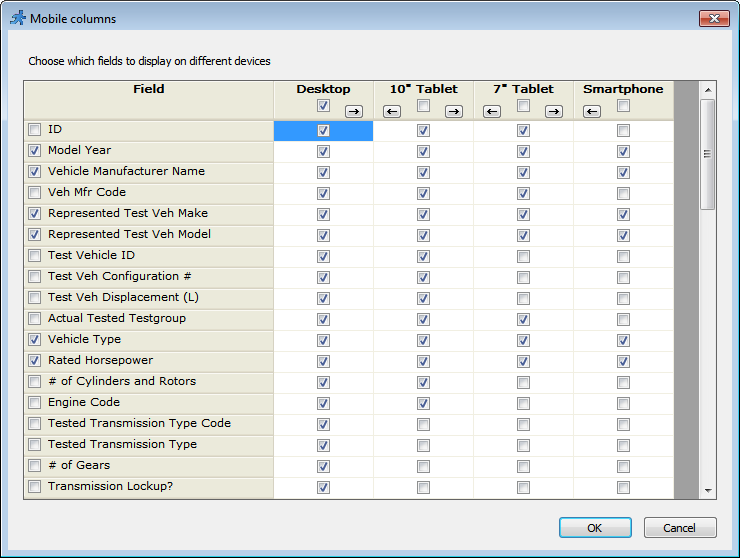 We need your feedback here. Do we need a separate option for smartphones in vertical/horizontal mode? Post your opinion it comments.
3. New dynamic permissions page. Works much faster than in previous versions. Check this live demo. Logon as admin/admin and then go to 'Admin area'.
New features:
live search. Start typing table name to see the list of tables filtered as you type
show all or modified tables only
'Copy permissions' wizard – copy permissions from one user group to another
sort tables alphabetically or the way they appear in the menu (with groups and subgroups)
4. New features in Filters. Filter by categories and subcategories. Choose sort order in filter options. Show first X filter options on initial load (useful when you have lots of categories)
See this option in action here
5. New multiselect options in Lookup wizard. You can now select multiple values in regular dropdown boxes, when you use 'List page with search, or 'Edit box with AJAX popup' mode.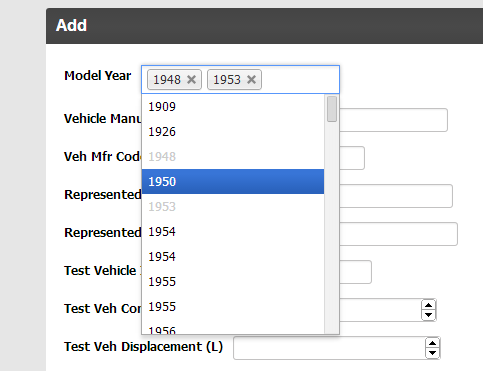 6. New customizable style of popup windows. Window content is scrollable, header and buttons are always stay visible.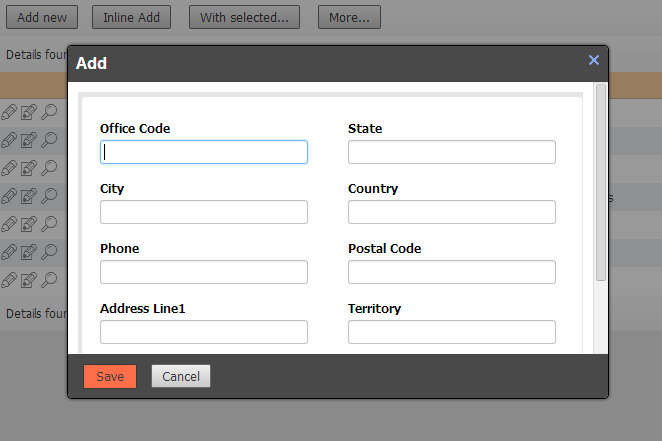 Proceed here and click Add.
7. New login box styles. Give an option to logon right from the list page. Choose between login box in popup or embedded into the page. Supports both vertical and horizontal styles in embedded mode.
In popup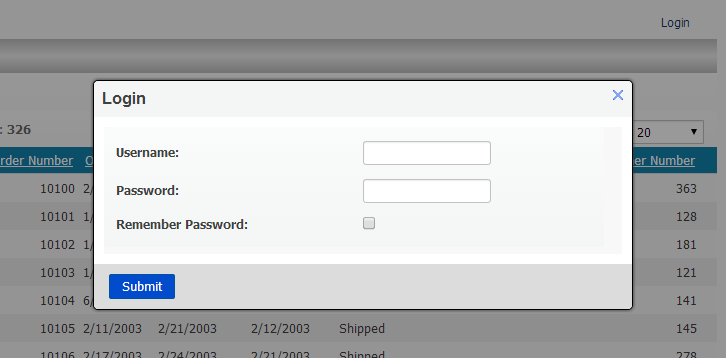 Embedded horizontal style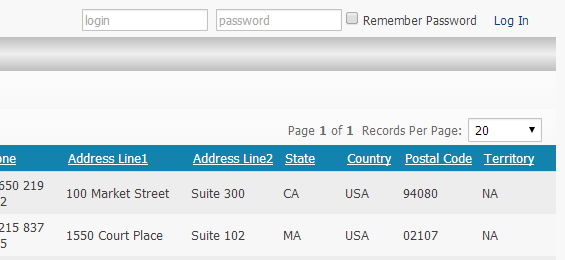 Embedded vertical style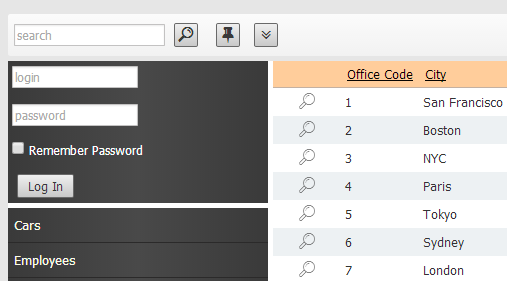 Minor new features
1. Create new login table right from Security screen. Login table contains all common fields and can be customized later on 'Datasource tables' screen.
2. HTML5 input types
3. Crosstable reports – option to customize 'View as' type of each field.
4. Option to create a SQL script for tables/data transfer to another server.