This tutorial shows how to use conditional formatting in PHPRunner/ASPRunnerPro projects.
Our first example illustrates the profitability of the product line where we have a list of products with their respective monthly profit figures. All positive numbers are displayed in black and all negative in red. Changing the font color of this field based on its value helps the viewer immediately spot the losing products and take necessary actions.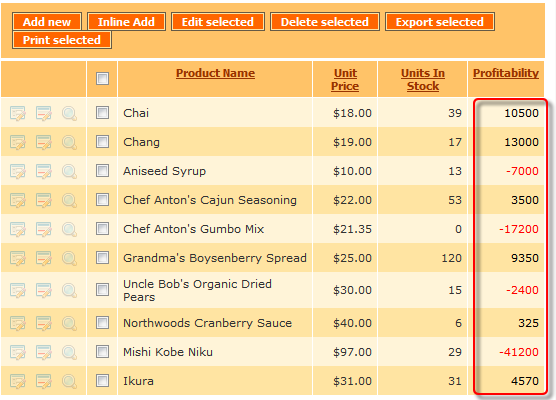 Continue Reading

"Tutorial: Conditional formatting"