How to download and install PHPRunner
Thank you for downloading PHPRunner, the PHP code generator that saves you time and money building PHP code for your database that normally takes days in several minutes.
PHPRunner is safe and easy to install, and easy to use. The following steps need to be carried out to install PHPRunner:
Step One. Download and Save the PHPRunner to your computer.
Step Two. Install the PHPRunner.
Step Three. Start using the PHPRunner.

Step one - download and save
First point your browser to https://xlinesoft.com/download
Click on download link saying Download for Windows.
The download will now begin. Your web browser will keep you updated on the progress of the download by showing a progress bar that fills up as you download.
Step two - install the PHPRunner
Depending on which file you're downloading and how fast your connection is, it may take anywhere from a few seconds to a few minutes to download. When your download is finished, click PHPRunner icon in the left bottom corner. This screenshot below explains how it looks in Chrome browser.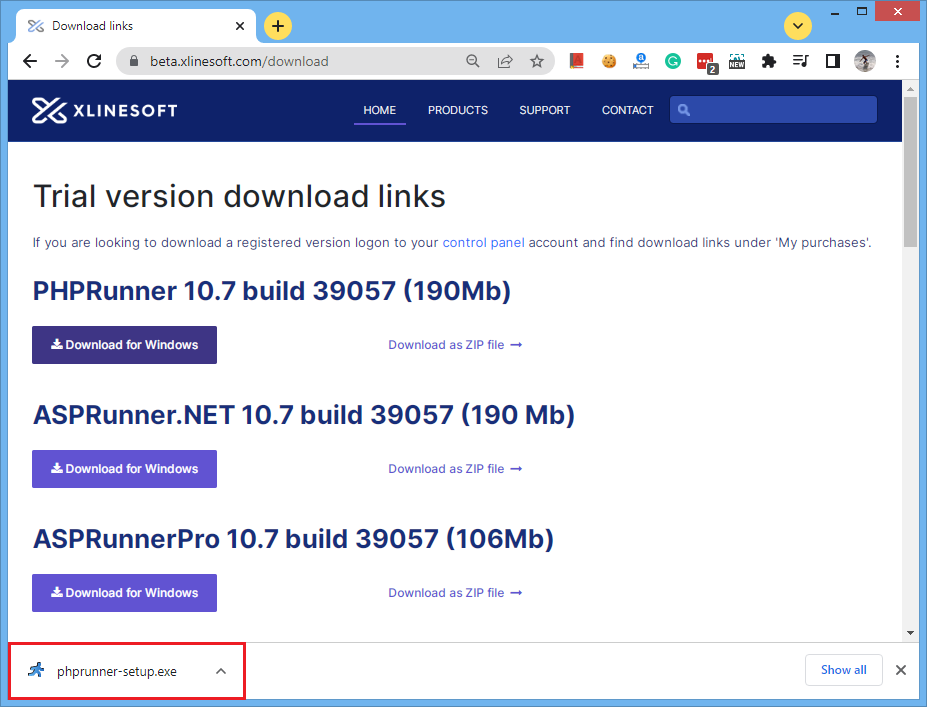 At this point the installation program for the file will launch, so just follow the on-screen instructions from there to install this application on your computer. You can just keep all the default settings and keep clicking 'Next'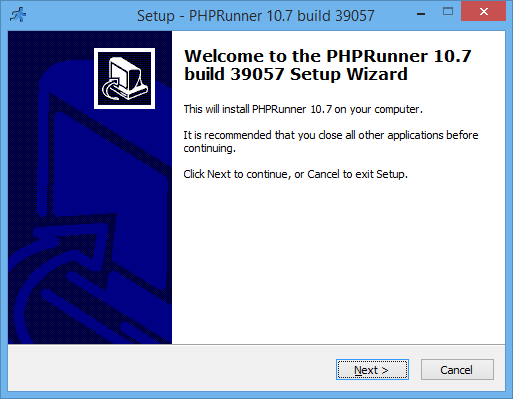 Step three - start using the PHPRunner
After PHPRunner is installed on your computer you can run it by double-clicking on it's desktop icon or by clicking Start -> Programs -> PHPRunner -> PHPRunner.
Feel free to contact us if you have any questions installing or using PHPRunner.
World Wide Web: https://www.xlinesoft.com
Ask a question: https://support.xlinesoft.com