This is step-by-step tutorial that will help you build your first set of ASP pages quickly. Hit Help button if you need more information during process.
Note: To get more familiar with ASPRunnerPro, you can also watch flash tutorials that are available at http://xlinesoft.com/ASPRunnerpro/tutorial.htm.
Run ASPRunnerPro application after you installed it on your computer. It can be found at Start -> Programs -> ASPRunner Professional -> ASPRunner Professional).
On the first screen enter a project name and a project location. If you already have a database, select Blank application to build the project from scratch. Otherwise, you can select one of the predefined templates and get a themed web site and database created for you. Click Next>>.
On the next screen choose database type and click Next>>. In our example, new MS Access database will be created.
Then select a database or create new one. When finished click Next>>.
On the next screen select datasource tables from the list of available tables and click Next>>.
On the next screen you can modify SQL query.
On the next screen choose pages you would like to create and select key fields.
Note: Key column is the datasource column which lets you query each table row individually and modify each row without altering other rows in the same table. The values that compose a key column are always unique.
On the next several screens you can choose the fields to appear on each page, customize your data appearance and set page layout and grid type on each page. You can also modify the miscellaneous settings.
Security screen allows you to protect an access to your database. Refer to security settings for more information. Click Next>>.
Page Designer allows you to customize the look and feel of your web pages in a more user-friendly way.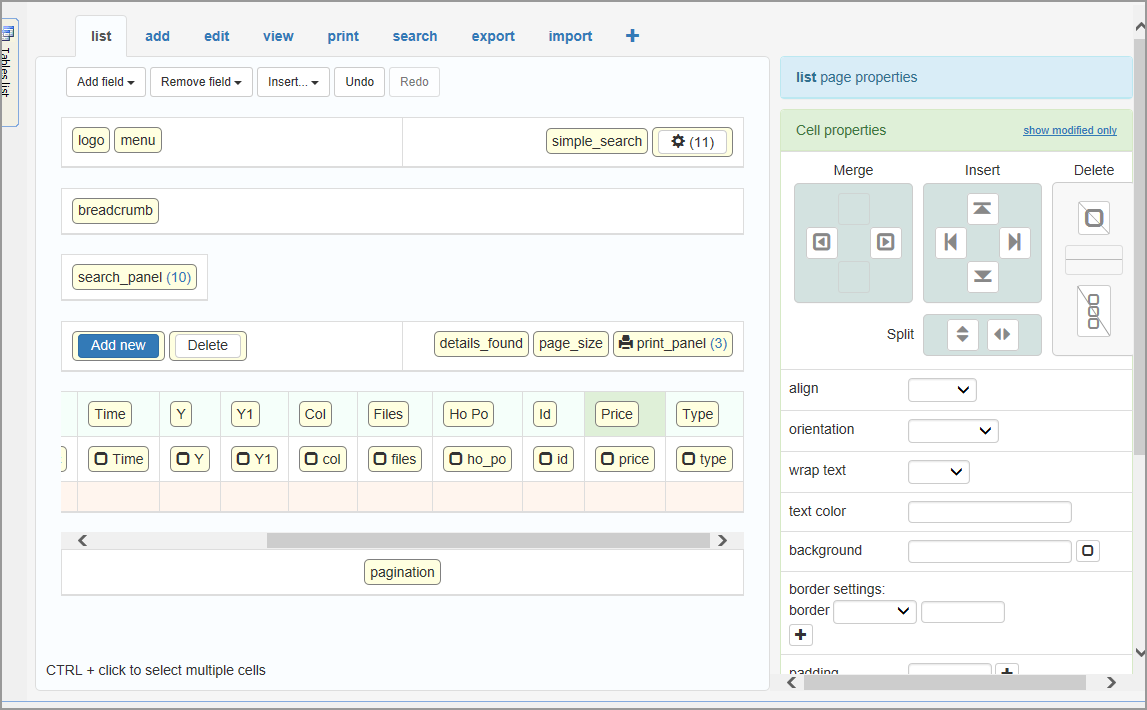 On the next screen you can choose and modify style and color scheme for displaying the pages.
On the next screen you can enhance your web site functionality by adding events.
You are almost finished! On the next screen select output directory where you like to put generated ASP pages and image files. Press Build to generate files. You are done! Now you are ready to test the generated application.
To preview your application locally, you need the Internet Information Server (IIS) up and running on your computer. If you do not have the IIS installed, see Internet Information Services. You can also upload the files to the remote Web server using built-in FTP client. You can publish your application to our Demo Server or simply sign up for our hosting specifically dedicated to ASPRunner customers.
Here is the sample generated page preview: