Select the Printer-friendly and PDF View checkboxes on the Choose pages screen to make the page printer and PDF-friendly. The PDF View option allows downloading the page as a PDF document.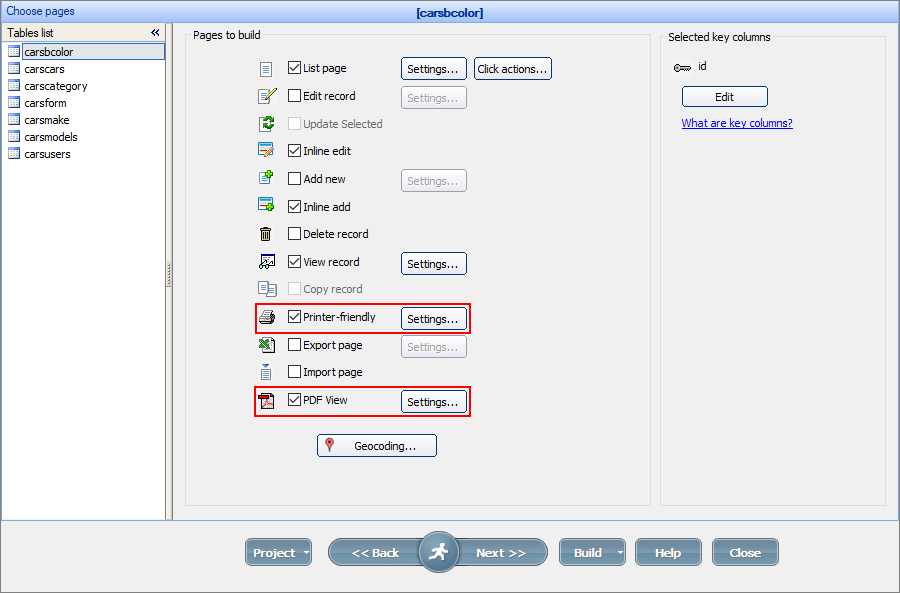 Click the Settings button to configure these options: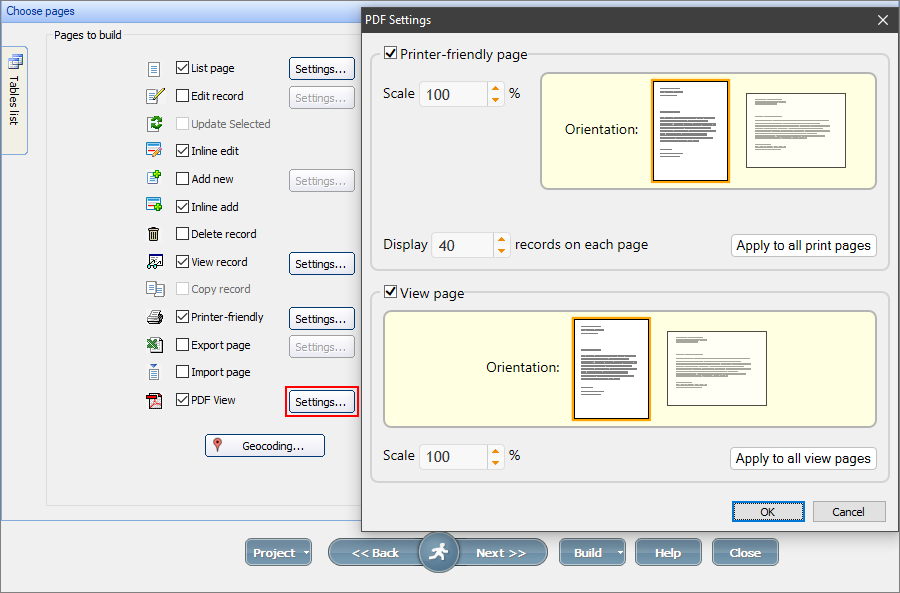 •Scale. You can choose to scale the pages to a set percentage.
•Orientation. Select the portrait or landscape orientation for the pages.
•The Display N records per page option determines where to insert the page break when you print the contents of the table.
See also:
•List page settings / Click actions