CAPTCHA is a simple test to determine whether the user is a human or a bot. It is used to prevent spamming and other automated abusive behavior on websites.
You can add CAPTCHA to the Add and Edit pages by selecting the Display CAPTCHA checkbox on the Add/Edit page settings that can be accessed on the Choose pages screen.
Click CAPTCHA settings and choose what type of CAPTCHA to use: Flash-based CAPTCHA (simple, but doesn't work on most mobile devices) or Google reCAPTCHA.
To use Google reCAPTCHA, register your web site at https://www.google.com/recaptcha/intro/index.html, copy the site key and secret key, and paste them into the respective fields in the CAPTCHA settings popup.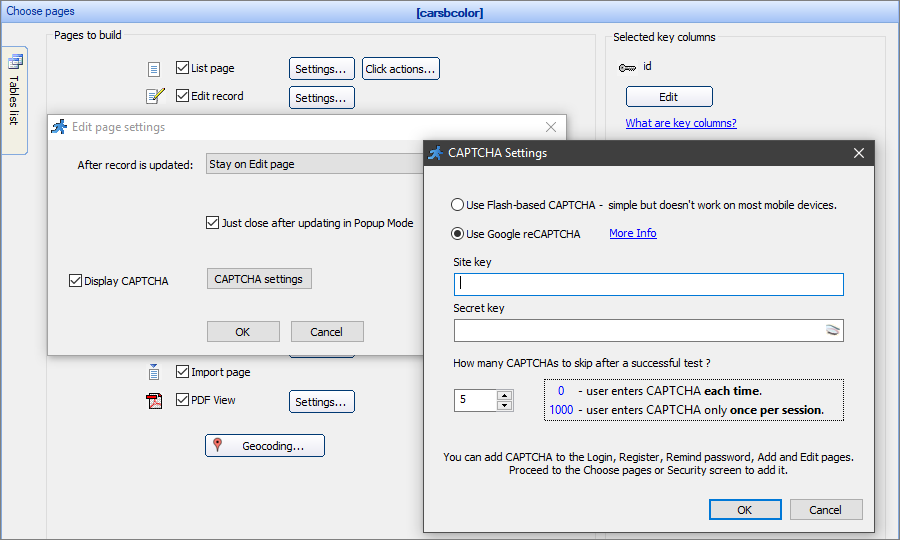 When you open a page with the CAPTCHA in the Page Designer, you can see a page element labeled captcha. Drag this element to change its location.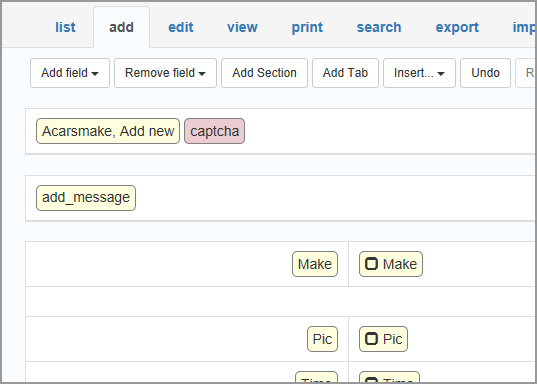 Here is an example of a Flash-based CAPTCHA: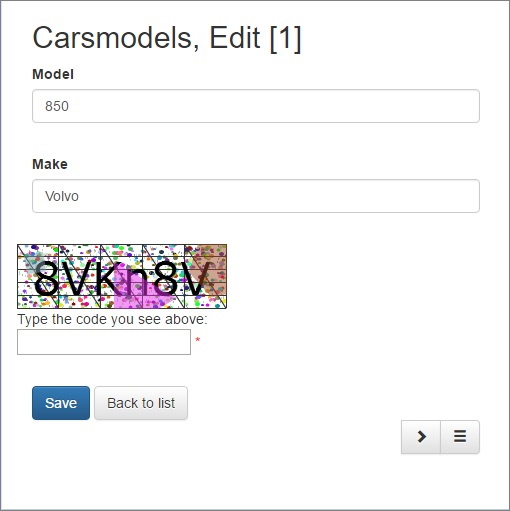 Here is an example of a Google reCAPTCHA: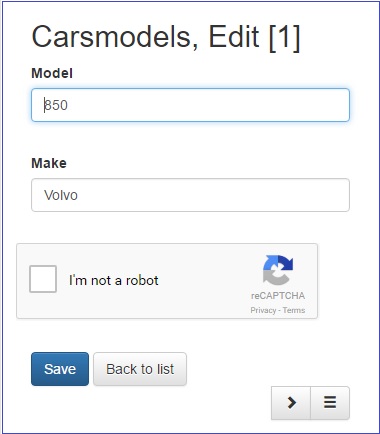 See also:
•List page settings / Click actions