Export/Import pages
Export
Starting from version 9.8 onwards you are able to use new settings for the export function:

•Export raw/formatted values option will work in both old (non-Bootstrap) and new layouts.
•The Field Separator option and the new option to choose a list of fields are available in Bootstrap layouts only.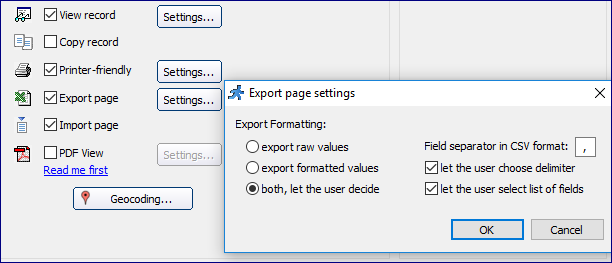 The export page by default is opened in popup. This is how it will look on the generated pages in Bootstrap layout.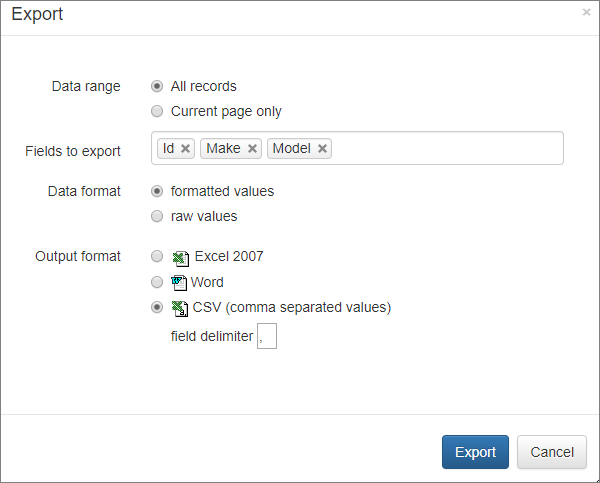 Supported file formats are:
•Excel 2007 (.xlsx)
•Word
•CSV (comma separated values)
•XML
Labels are used as headings in Excel/Word files. Field names are used as headings in XML/CSV files. This is done in order for CSV files that is exported using PHPRunner to be imported into other software.
Import
Supported file formats are:
•CSV
•Excel 2007 (.xlsx)
•Excel 97-2003 (.xls)
Field names or labels can be used as headers in Excel files. In CSV files field names should be used as headings.
PHPRunner adds the new records or updates the existing ones while importing.
During import PHPRunner will try to insert a new record first. If the insert fails for any reason like duplicate primary key it will try to locate and update this record with new data. It will update the existing records instead of adding them in the following cases:
1.A primary key is defined for the table in question.
2.Key fields selected on the 'Choose pages' screen match the primary key in the database.
3.Primary key column or columns exist in the file being imported.
You can copy and paste import data instead of uploading the whole file.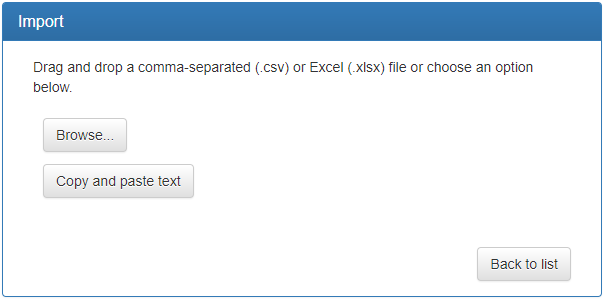 At first copy a few lines of data from Excel. You do not have to include column headers. Then paste it into the import page.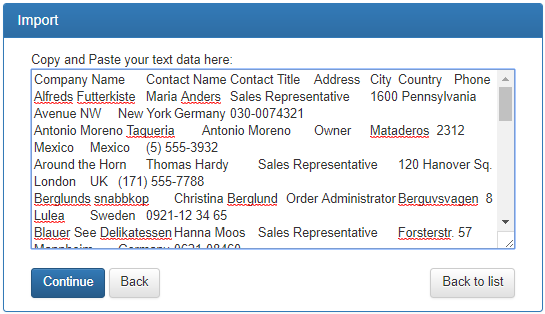 Map columns define date format and import the data. Examples of supported date formats:
•dd.mm.yyyy
•mm/dd/yyyy
•yyyy-mm-dd
•dd/mm/yyyy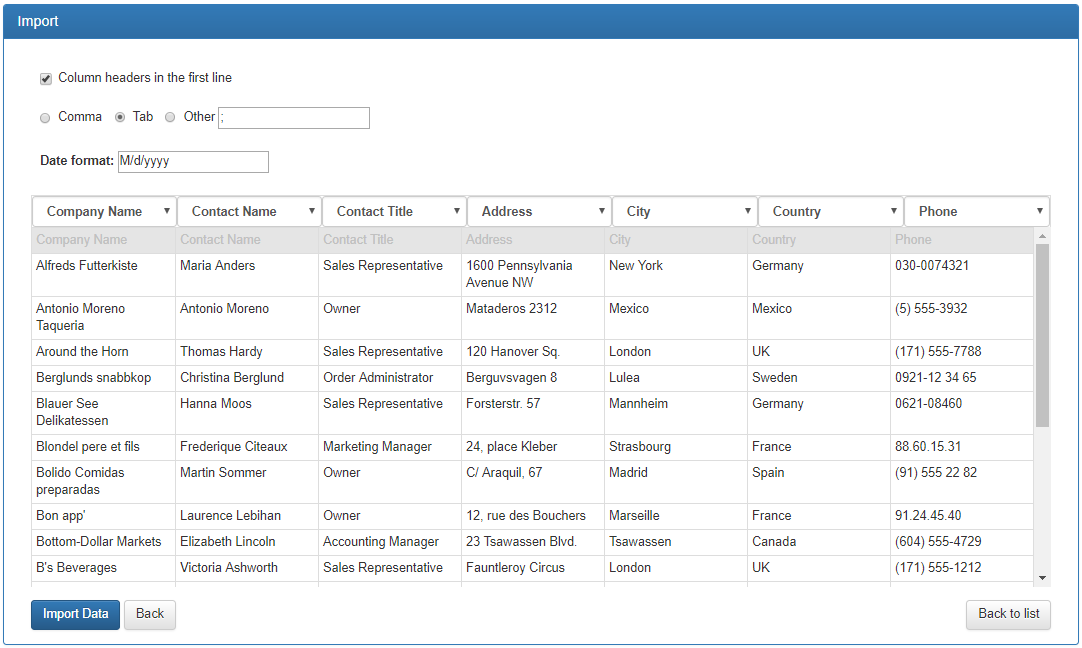 If you wish to combine the import with any extra actions, use BeforeInsert Event. For example, if you want to specify the file creation date or fill in an OwnerID field.
Note: since PHPRunner creates temporary files used for import preview in templates_c folder under output directory, web server user needs to have editing permissions on this folder.