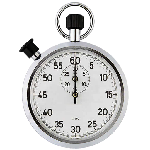 $15.00





Ratings: 3
Category
View plugin
Publisher
Cristian Gilè
Last updated
3/20/2018
Version
1.0
Supported Products
PHPRunner
Countdown is a plugin that show a countdown to a given time. The defaults settings are:

- Text is in English
- Format is 'dHMS'
- Days are shown if needed
- Hours/minutes/seconds are shown

You can control how the countdown is presented via the format setting.
This is one or more of the following characters: 'Y' for years, 'O' for months, 'W' for weeks, 'D' for days, 'H' for hours, 'M' for minutes, 'S' for seconds. Use upper-case characters for required fields and the corresponding lower-case characters for display only if non-zero.
You can customize the plugin in several ways.